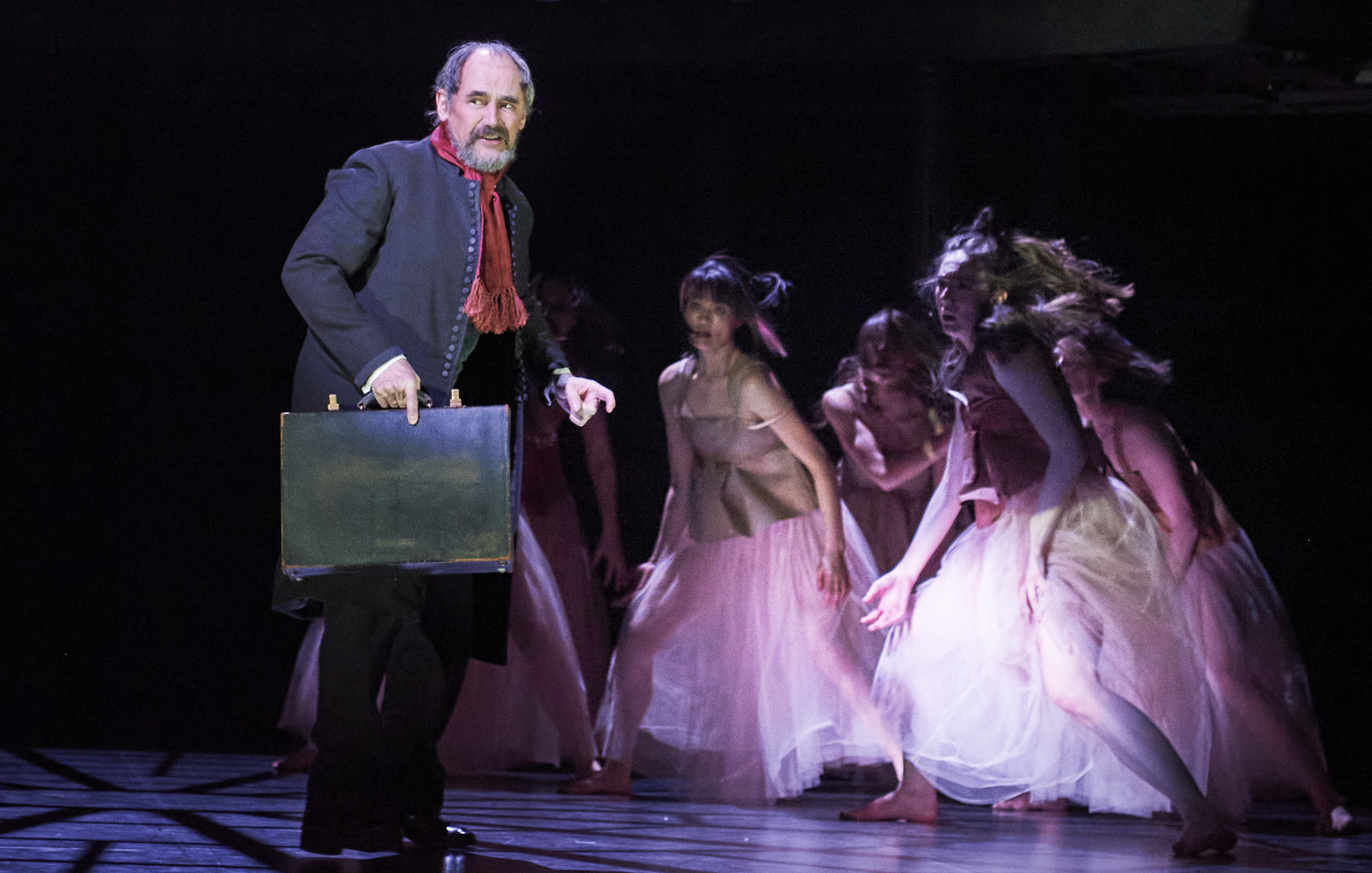 Imagine a world where the existence of germs was still unknown and hand-washing was considered a burden? Imagine being the person who makes the connection between unclean hands and patient deaths, and tries to convince the medical profession that soap and water could save lives?
Stemming from an idea by Mark Rylance from the true story of Ignaz Semmelweis, a Hungarian doctor working in Vienna in the 19th Century, the play has been developed by playwright Stephen Brown, director Tom Morris and the company at Bristol Old Vic have created a show of drama, peril and human heartbreak. With Ti Green's pared-back split-level set that makes the most of a rotating floor and transforms with artful lighting design by Richard Howell, we're inserted into a world where women could expect to lose their lives to childbed fever soon after giving birth.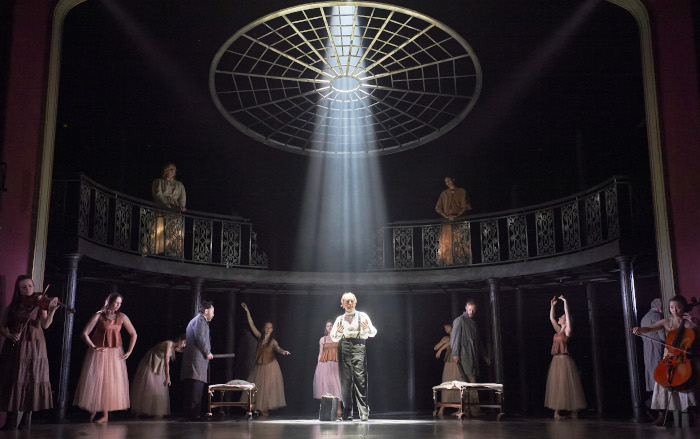 Dr Semmelweis, played with an extraordinary range and depth of emotions by Mark Rylance (Wolf Hall, The BFG), wants to know why the women directed to the midwives' ward are so much less likely to die that those taken to the doctors' ward. We watch him make leaps in understanding with our hearts in our mouths, all while the ensemble of 'mothers' die, dance and writhe around him. The eeriness is present throughout, keeping the 19th Century awareness of mortality close. The musicians, dressed as 'mothers' and employing all the uncanny spinetingling spookiness provided by strings, contribute to this mood.
Choreography by Antonia Franceschi and sound design by Jon Nicholls serve to keep the audience tautly in tune with the troubled doctor as he fights to save more women joining the ghosts who haunt him.
Yet there are smatterings of humour too – we open on a scene of Dr Semmelweis playing chess with his pregnant wife Maria (Thalissa Teixeira), a scene that shows off his wit and sharpness with dizzying swiftness. Interactions with his colleagues and friends (Felix Hayes, Sandy Grierson, Daniel York Loh), also bring some light relief. Nurse Anna Muller, played with brilliant forthrightness and feeling by Jackie Clune, while earnest Franz Arneth (Enyl Okoronkwo) and doubter Johann Klein (Alan Williams) provided opposing energies for Rylance to shine against.
Towards the end, it's Thalissa Teixeira as Maria who won much of my focus, as she struggles to keep her husband from insanity as the medical profession turned their back on him despite the evidence.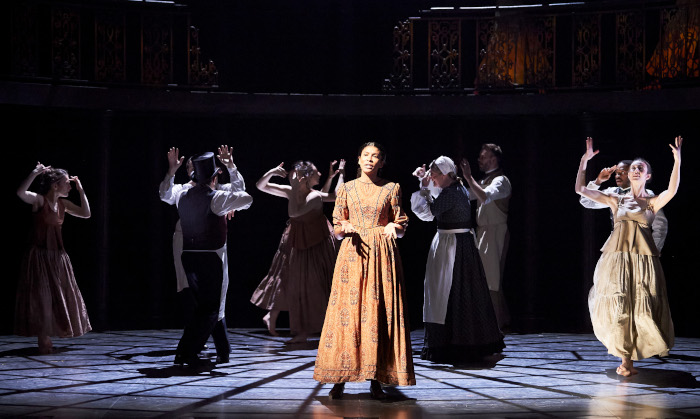 It's Maria who has the final word, standing centre stage and reminding us of how grateful we should be to Dr Semmelweis today. Teixeira shows such compassion throughout that through her character's eyes we can see the vulnerability and humanity in the sometimes difficult and occasionally cruel genius of Semmelweis.
This is a powerful powerful slice of medical history that feels particularly on point in a time when we've been continually urged to wash our hands to save lives. Add to that the beauty of the staging and direction alongside Rylance's exquisitely nuanced performance and you have a challenging truth gift-wrapped in artistry that makes this a fully sensory experience.
Photos by Geraint Lewis.
Dr Semmelweis is on at Bristol Old Vic until 19th February 2022. Find out more and get your tickets.
Seen or read anything interesting recently? I'd love to know. I'm always happy to receive reviews of books, art, theatre and film. To submit or suggest a review, please send an email to judydarley (at) iCloud.com. Likewise, if you've published or produced something you'd like me to review, please get in touch.