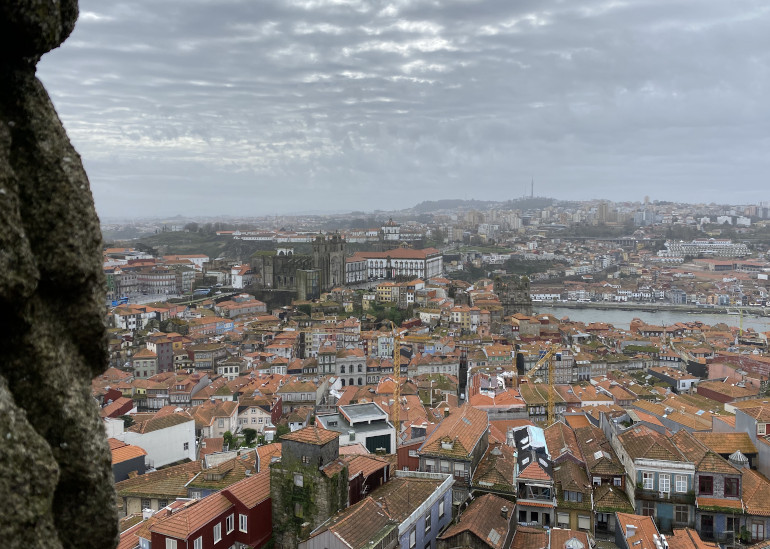 This travel article was originally published in April 2020.
In February 2020, my hub and I flew to Porto for a city-break. It's difficult to imagine how easily we took that freedom for granted before the coronavirus spread into a global pandemic.
For a long time, I thought I'd wait until life goes 'back to normal' to publish my impressions of Porto, but I've realised how important it is to remember what an extraordinary world exists beyond the homes we're now confined to.
Each Tuesday over the coming weeks I'll post a new travel guide to Porto focusing on a different sense,
Two weeks ago I began our five-part journey with the sense of smell.
Last week we tucked into the sense of taste.
This week we'll explore the sense of sight.
Sight – climbing high for panoramic views
You can't beat a tower for views. Torre Clérigos' lovely, spindly structure has been standing for more than 250 years, but only opened to the public in 2014 following a full renovation. The baroque tower is more than 75m high, with 225 steep winding steps that open up into narrow viewing platforms offering a 360° panorama of the city.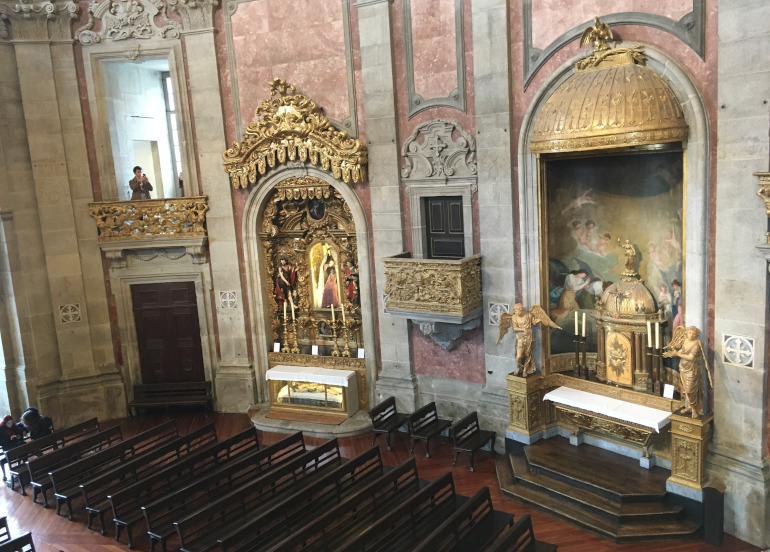 Your entrance ticket includes a visit to the church, Igreja dos Clérigos, which is circled by walkways that take you up and up, with openings at all sides and levels to offer views of the church and all its treasures from every possible vantage point. There's also a museum that includes the exhibition Passion, Journey of Shapes and Images of the Christ.
Reaching the top of the tower takes patience and persistence as there's only room for one way traffic, which means everything comes to a halt whenever a tourist wants to go down. The steps are winding and uneven, so do be careful, and take your time.
It's well worth the spiralling pilgrimage, however. From the highest level you can view everything from the bridges and port houses to the nearby Livraria Lello bookshop (Livraria Lello, S.A. Rua das Carmelitas, 144 4050-161 Porto Portugal), credited with inspiring JK Rowling while she was writing Harry Potter. We decided to pop in (which required more patience and persistence than the tower!), after we'd drunk our fill of the sights from Torre Clérigos.
The serpentine queues waiting to enter Livraria Lello are nothing compared to the crush within, where people edge toe to heel with one another through the glorious space where books look on in wonder (I assume). Think the exact opposite of social distancing and you might be able to envision the intensity of the crowds.
Explore Porto's sensory offerings
Porto in five senses – smell
Porto in five senses – taste
Porto in five senses – hearing
Porto in five senses – touch