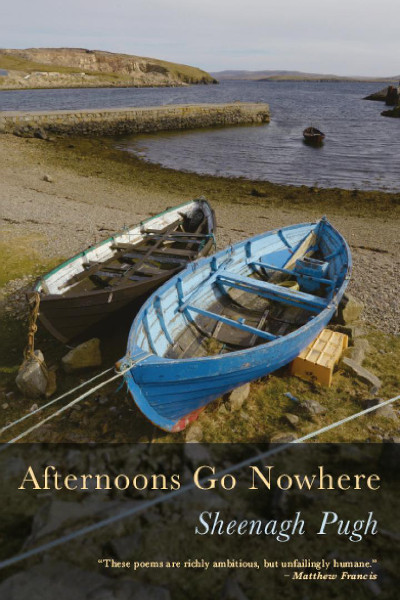 Time, in Sheenagh Pugh's hands, has a tendency to turn gleefully slippery. In Afternoons Go Nowhere, her tenth collection, Pugh turns her poetic sorcery to humanity, history, geology, nature, and the spaces between all those magical things.
Silken strings of words offer up glorious catches: bewildered kings, harangued statues, a lord's horse, a  bored husband building cairns, and monks speculating about saints exhale alongside bus passengers "postponing goodbyes", not to mention glacial water scooping "a hollow in limestone." In Pugh's eyes, it seems, each of these has equal gravitas.
Lit by Pugh's keen gaze, every plant, stone, animal or person has the potential to grow playful or impatient, coy, attention-seeking, or ashamed. Unexpected characters emerge humming tunes that seem familiar, but which curl with their own original lilt.