You may recall my #WritingPrompt from October, suggesting you draw on myths for inspiration.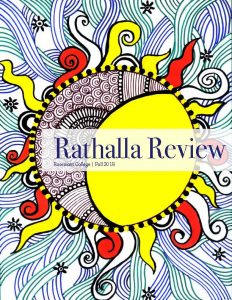 Another of my stories inspired by myths appears in the Fall 2018 issue of Rathalla Review. It involves an au pair, who happens to be a raven, and a mother who's ex happens to be the Greek God Apollo.
I'm so pleased to see my work in this beautiful publication, and to find a home for this uncanny tale.