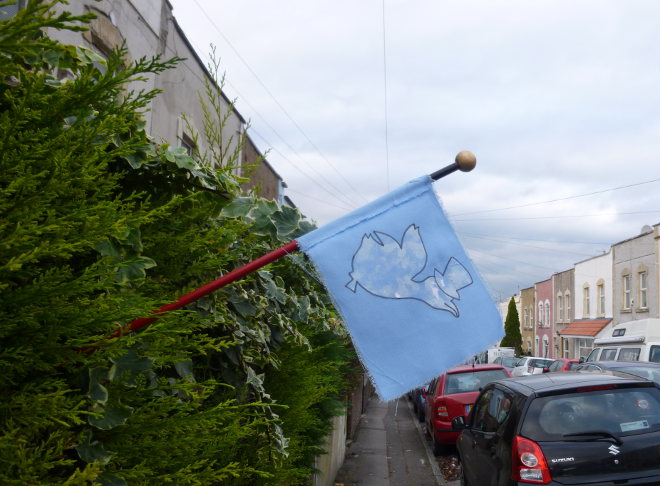 After a hiatus in 2020, Totterdown Front Room Arts Trail returns on 20th and 21st November, offering the perfect opportunity to see what local artists have been up to during lockdown and get a few early, unique Christmas gifts!
The joyful theme is 'Into the light.'
Now managed by artists Cai Burton and Luci Bearman, the trail has introduced some special measures to keep participants and visitors safe, which you can read about here.
The key detail for me is that although this has long been known as the Front Room art trail, this year there is a greater emphasis on outdoor and larger spaces as well as community venues. Can and Luci say: "Gone are the days of this only being a front room trail – perhaps you'll put art in your windows? Your front garden? Your roof? Get creative with how you show your work!"
Most venues are open from 12-5pm.
Never been to an art trail? This is a great one to dip your toe (or jump head first) into. It offers a chance to meet the people dreaming up and making the works that capture your imagination and your heart, buy original creations directly from the artists and maybe come away with ideas for an ekphrastic short story or two as well!
Totterdown Front Room Arts Trail is on from 20th-21st November 2021. Find full details at frontroom.org.uk.
Got an event, challenge, competition or call for submissions you'd like to draw attention to? Send an email to judydarley (at) iCloud (dot) com.