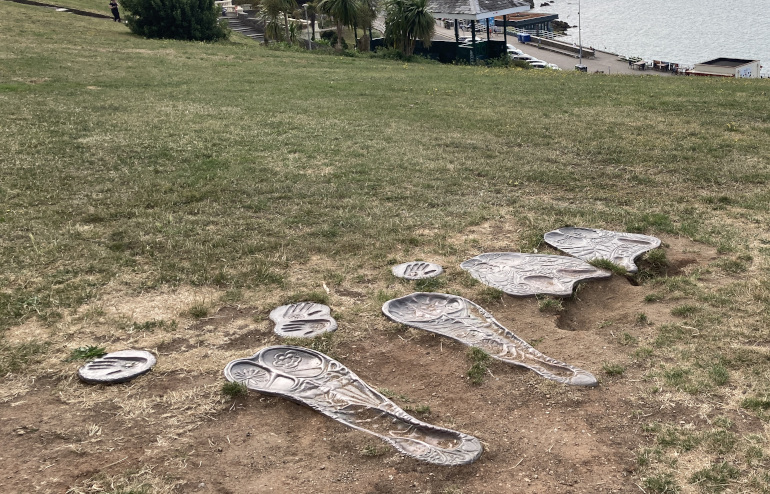 The fourth and final of July's Plymouth Prompts offer you the chance to enjoy the best seat in Plymouth.
In fact, there are four exceptional seats here, as part of the sculpture Beatlebums. These galvanised steel and copper patches on the lawn of Plymouth Hoe Park commemorate a moment in 1967 when Beatles John, Paul, George and Ringo sat down to enjoy a view over Plymouth Sound.
The first time I strolled past, I confess, I failed to notice the famous bum-prints. The second time, I couldn't resist sitting where Lennon's buttocks had been.
It brought to mind the idea of someone walking over your grave. Could this sculpture create a link between the Beatles (living and deceased) and their fans? It feels like the start of a psychedelic time slip tale.
Discover more about the Beatlebums installation here.
If you write or create something prompted by this idea, please let me know by emailing judydarley (at) iCloud.com. I'd love to know the creative direction you choose.