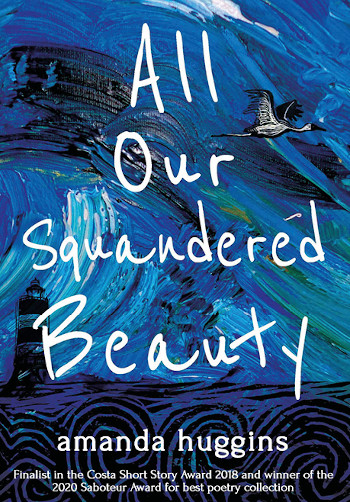 In her debut novella, Amanda Huggins casts her lyrical storytelling over the ruggedness of wild oceans, churning grief and raw adolescence with dizzying potency.
Set in 1978, the salt and tides of the North Sea flavour Huggins' words as she introduces us to Kara, named after a sea in the Siberian Arctic and a guardian sprite who carried shipwrecked sailors "into the clouds in fishing nets" spun from her hair. Kara simultaneously thirsts for adventures beyond her field of vision while yearning to dive back into the safety of her past. Huggins captures this inner conflict beautifully, highlighting Kara's confused emotions against a backdrop of motorbikes, unsuitable suitors, nature and art.
When Kara's art teacher Leo informs her that she's eligible for "a funded place for a gifted student" on a three-week art placement on a Greek island, Kara is swept away under a swell of first impressions that absorb every sense. Yet misgivings murmur beneath the surface, even as Huggins' ribbons of words saturate us.