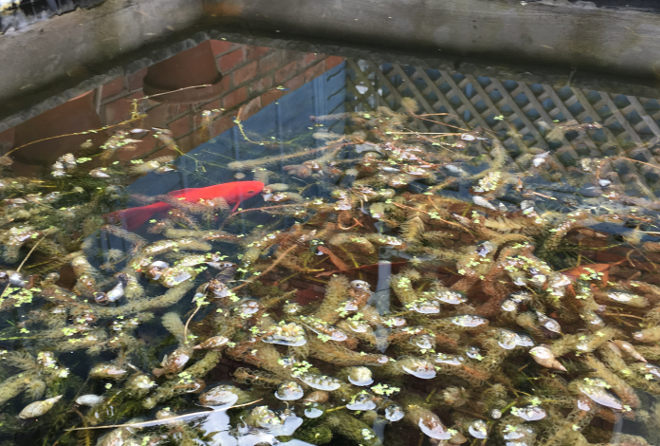 Yesterday I received the news that Fish Flakes, a short story I submitted to an online publication in May, has been accepted. And today they notified me that it's been published!
Just shows it's worth being patient! I'm excited because it's a creepy/ridiculous work of fiction (honest!) that stars our resident goldfish Reggie. Apologies to our neighbour's cat who cameos, but doesn't fare so well. Click on the link below to read it in full. They even used the photo of Reggie, with a slightly sinister filter…
If you're having a vague sense of deja vu, it may be because I posted a writing prompt about Reggie some months ago. I followed my own advice and wrote a piece inspired by our unexpected lodger, with a rather twisted ending. Perfect for Halloween week!
My bittersweet story Wriggler has been published in the October 2018 issue of the intriguingly named Ghost Parachute. It captures the moment when a mother recognises the hazards of the age her son has reached.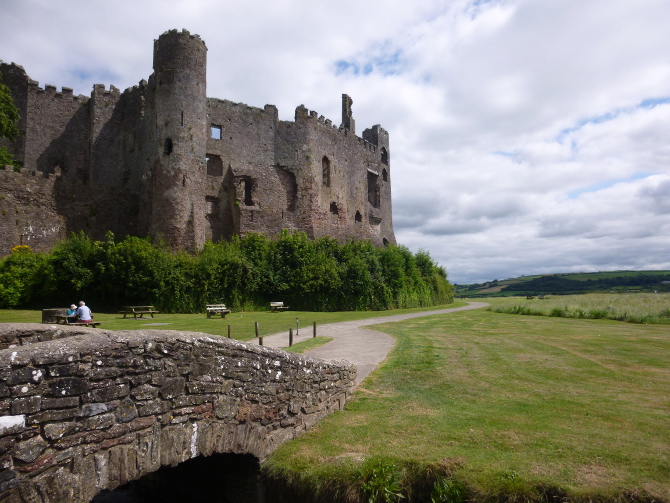 The picture above shows Laugharne Castle, a destination for my duo.
Here are the first couple paragraphs to give you a taste:
The suspension bridge tries to catch us in its wires as we drive from Bristol to Wales, chasing storm clouds as we go. "It's like a spider with a gazillion legs," Sam says, staring up through the sun roof.
I can't help but smile at him. In those words I hear the little boy he used to be, just last year or the year before. Not that 12 is so very close to fully grown, but the perils he faces now seem disturbingly adult.
To read the story in full and see what other fab fictions this literary ezine has to offer, visit ghostparachute.com.
My surreal story Safe Arbor has been published by the excellent fairytale magazine Enchanted Conversation as their Saturday Tale.
It's an exploration of old age and sibling loyalty, and includes the line: My sister nods her branches with the breeze and murmurs…
…which gives you a clue to the direction I've taken it in 🙂
You can read the story in full here.