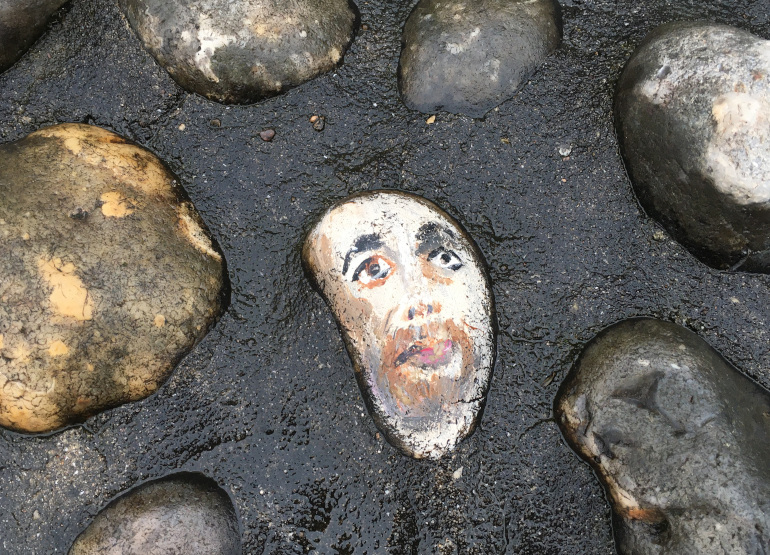 The Bridport Prize, one of the UK's most prestigious writing competitions, is currently seeking your short stories, flash fiction, poems and debut novels.
The deadline for all competition entries is 31st May 2022.
All entries are judged anonymously. To avoid disqualification, make sure you do not include your name, address, phone number, email, website, twitter handle etc on the document or in the file name.
Poems may be up to 42 lines in length (not including the title). There is no minimum line count. The entry fee is £12. The winning poet will receive £5,000.
Short stories may be up to 5,000 words long. The entry fee is £14. The winning short story writer will receive £5,000.
Flash fiction may be up to 250 words long. The entry fee is £11. The winning flash fiction writer will receive £1,000.
Novel extracts must be between 5,000 and 8,000 words long. You must also supply a 300-word synopsis, which should be the first page of your entry. The fee is £24.
First prize is £1,500 plus mentoring by The Literary Consultancy and consultations with literary agent AM Heath and publisher Tinder Press.
Inua Ellams will judge poetry entries. Born in Nigeria, Inua is a touring poet, playwright and performer. He is an ambassador for the Ministry of Stories and his books of poetry include Candy Coated Unicorns and The Half-God of Rainfall – an epic story in verse.
He recently completed his first full poetry collection The Actual. He lives and works from London, where he founded the Midnight Run, a nocturnal urban excursion.
Inua is seeking: "The distillation of human experience in language, and economical use of words, and transformation, where the sentiment of the poem is greater than the sum of its parts… when it leaps into the beyond."
Tim Pears is the short story judge. Tim's collection of short stories Chemistry and Other Stories was published in 2021 by Bloomsbury and chosen by the Sunday Times for their best new short story collections. Tim's novel In a Land of Plenty was made into a BBC drama series. He was shortlisted for the Royal Society of Literature Ondaatje Prize, the IMPAC Dublin Literary Award and is a Fellow of the Royal Society of Literature.
Tim says: "I have developed an idea of the kind of short story I like to write, and to read, but what I look forward to judging the Bridport Prize is discovering new ways of writing, and fresh methods of telling, untold stories of this world we live in. What an exciting prospect!"
Kathy Fish is the flash fiction judge. Kathy has published five collections of short fiction including Wild Life: Collected Works 2003-2018. Her work has appeared in Ploughshares, Copper Nickel, Washington Square Review, and numerous other journals, textbooks and anthologies.
Kathy says: "Give me a story I've never read before. Or tell an oft-told tale in a wholly original way. I love stories that play with form or language. If you can do all that and also break my heart or make me laugh, so much the better!"
Monique Roffey is judging novel award entries. An award winning Trinidadian born British writer of novels, essays, literary journalism and a memoir, Roffey's most recent novel, The Mermaid of Black Conch (Peepal Tree Press) won the Costa Book of the Year Award 2020 and was nominated for seven major awards.
Monique advises: "Write exactly what you like and never mind what the market seems to want. Be independent-minded at all times. You are the dog . You be creative and wag your tail. Do not ever worry what seems to be popular."
Don't forget to check out the Writers' Room on the Bridport Prize website for resources and inspiration.
Key dates for your diary
Key dates in 2022
Save these dates to keep you ahead of the competition.
31 May
Competition deadline!
20 July
Novel longlist announced here and on social media.
25 July
Novel longlisted writers to submit 15,000 words, including the synopsis and original submission.
26 August
Novel shortlist announced here and on social media.
2 September
Novel shortlisted novel writers to submit 30,000 words, including the synopsis and original submission.
Early to mid-September
Winners and shortlisted writers in poetry, short story and flash fiction contacted.
Late September
All other writers contacted.
Early October
Novel winner and runner up informed.
Late October
Awards celebration.
Find full details and enter your creative works at www.bridportprize.org.uk. And don't forget to sign up for their newsletter full of useful tips and inspiration.
Got an event, challenge, competition or call for submissions you'd like to draw my attention to? Send me an email at judydarley (at) iCloud(dot)com.