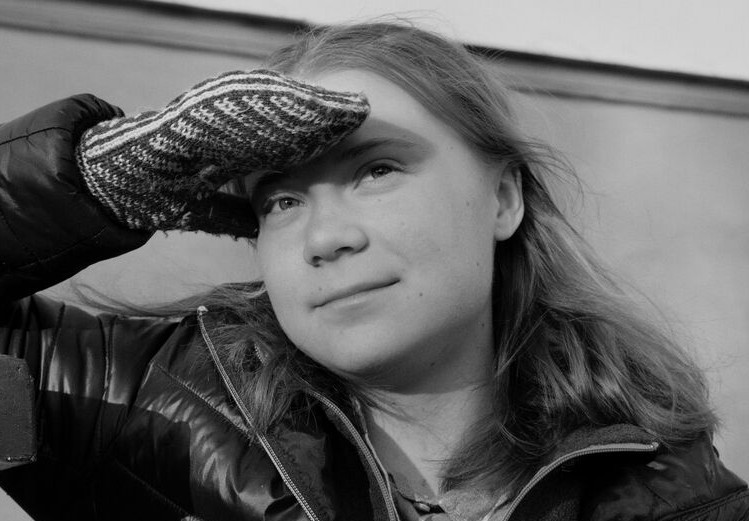 Following a year's hiatus, London Literature Festival hosted by the Southbank Centre is returning from 20th to 30th October 2021, with a literary programme headlined by Greta Thunberg in a world exclusive launch of The Climate Book.
Greta Thunberg's The Climate Book features crucial climate voices including Kate Raworth, Naomi Klein and Margaret Atwood. The event, in collaboration with Penguin Live at the Southbank Centre's Royal Festival Hall, will be live streamed for free around the world.
Science journalist, author and broadcaster Gaia Vince reframes the climate crisis and demonstrates how migration could be the answer in an event around her new book Nomad Century. In a special live recording, BBC Radio 4's Open Book explores how the urgency of our natural environment has shaped our fictional landscapes. Writers Jessie Greengrass and Daisy Hildyard discuss the imminent emergencies of everyday life as they launch their respective new books. The Southbank Centre's National Poetry Library – situated in the Royal Festival Hall – hosts Earthbound Press for an evening of contemporary poetry featuring twelve critically-acclaimed poets, including Iain Sinclair, Nisha Ramayya and Eley Williams.
There's also a free family programme celebrating the natural world and the environment, with talks and readings highlighting upcoming children's authors.
Other highlights include events with literary greats Malorie Blackman, Abdulrazak Gurnah, Karl Ove Knausgård and George Saunders, plus well-known names Minnie Driver, Graham Norton, Rob Delaney, Jon Snow, among others.
New and emerging voices will be recognised by the prize for under-represented writers in the Creative Future Writers' Awards Showcase 2022 on 22nd October, hosted by novelist Dorothy Koomson and poet Joelle Taylor.
On 23rd October, London Literature Festival partners with Creative Future for Writers' Day – a day packed with talks for writers, publishers and literary professionals sharing hints, tips and initiatives.
Plus, just three days after the 2022 Booker Prize Winner is announced, they'll join the Festival for their very first public event on 20th October.
For the full programme, visit www.southbankcentre.co.uk.
All image supplied by the Southbank Centre.